Aesthetic treatments for men have become increasingly popular in recent years.
Recent studies show more men than ever are interested in learning about medical aesthetics and the options for their gender. But because men and women differ biologically and behaviorally, it's crucial to visit a provider who understands your specific needs and concerns.
How can Aesthetic Treatments for men help men?
The subtly younger, healthier appearance you gain with aesthetic treatments for men helps you be more confident in your performance at work, on the field, and in your social life. Depending on the treatments you select, some of the benefits you may experience include:
Less acne
Less body or facial hair
Healthier, younger-looking skin
Fewer wrinkles and fine lines
Tighter skin and more even color
Reduced appearance of scarring
Better muscle definition
5 Aesthetic Treatments for men to love
1. Bro-Tox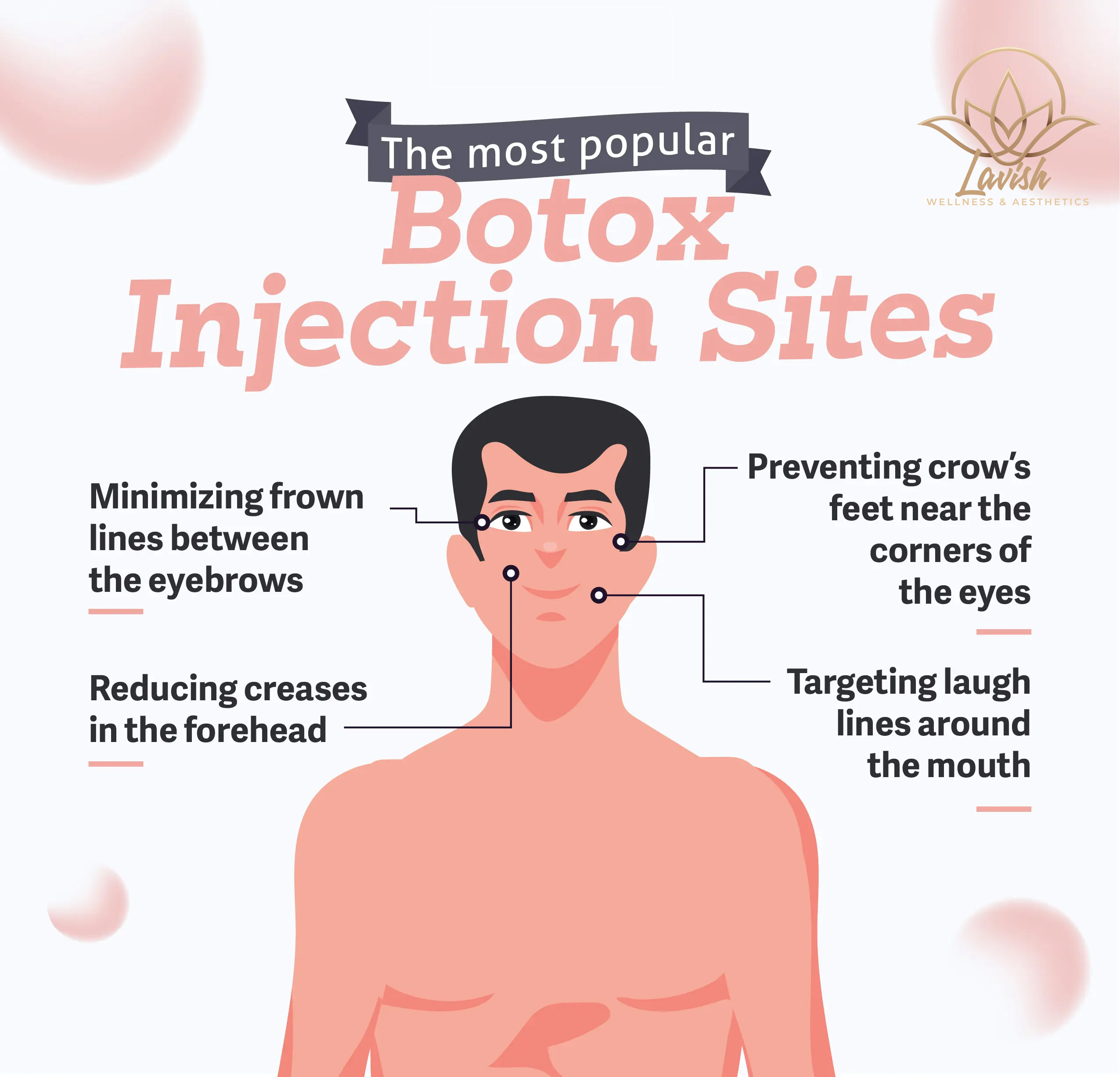 Men can get Botox too! Botox is one of our most popular injectables.
It's claim to fame comes from how it relaxes the muscles it's injected into, by interrupting the nerve impulses to the muscles. This creates a smoother, more youthful appearance, with diminished fine lines and wrinkles. Botox also works preventatively. The injected muscles can't move as well until Botox wears off, so lines and wrinkles are diminished. It takes 5‑7 days to see full results but there's no downtime, making this a fast, easy and effective treatment.
Botox is also incredibly versatile and can be injected all over the face and neck. Some of the most popular places to use Botox for men are forehead and frown lines, crow's feet and laugh lines.
Like women, men benefit from the self-esteem boost aesthetic services provide.
PS: "Brotox" is a tongue-in-cheek reference to the fact that botulinum toxin injections have become much more popular among men. It's a play on the popular brand name, Botox.
2. Laser Hair Removal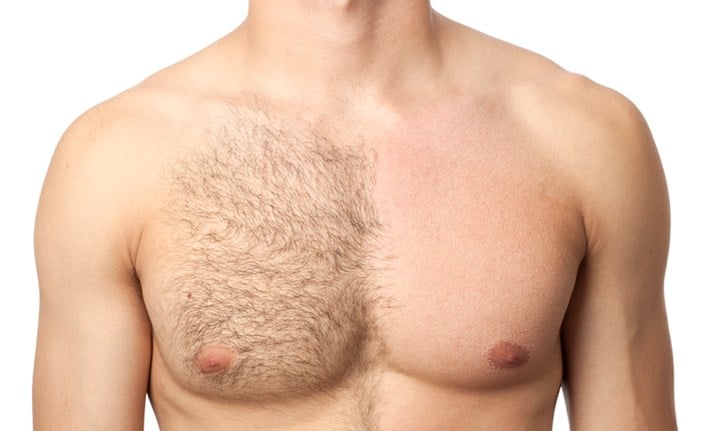 One of the Aesthetic Treatments for Men is Laser Hair Removal. If you're like many men with more hair on your face, neck, or body than you want, the team at Lavish Wellness & Aesthetics can help. Our team uses laser hair removal treatments to give you long-lasting results. 
Laser hair removal is the most successful method of hair removal available, and it may be used on almost any part of the body or face. Unlike other hair removal methods such as waxing and shaving, laser hair removal has a long-term effect. The hair will become finer and softer with each treatment, making it less noticeable, and the growth will slow.
Most patients need approximately 6 treatments in order to achieve their desired results. Those who require more sessions to reach their goals typically have between 8 and 12 sessions. Sessions will be spaced anywhere from 4-8 weeks apart depending on the area being treated.
We use Splendor X for our laser treatments, which is the world's first hybrid laser hair removal that uses two wavelengths simultaneously to go after both the hair and blood supply. It also has the first ever square footprint (instead of round, which leaves gaps or overlaps), and is the fastest and most powerful hair removal laser on the market.
Can treat all ethnicities. Cannot treat grey hair and can treat blonde with limited efficacy.
Full body treatments last 30‑40 minutes, compared to 90‑120 minutes for other devices
Expect 80‑90% permanent hair reduction after 6 treatments with touch‑ups 1‑2 times a year, although results can vary based on internal factors.
No pain or downtime! Just minor warmth during the treatment.
It is important to note that laser hair removal is considered a permanent hair reduction, but often maintenance treatments may be needed on an annual basis in order to maintain their results after their initial treatment.  
3. Anti-Ageing Injectable treatments for men
Originally developed to help those orthopedic needs, the results were so impressive that PRP was introduced into the aesthetic market with equally impressive results.
Anti-ageing injectables are a great non-invasive way to restore lost volume in the mid face, lips or jaw, smooth lines and improve the skin texture. We offer several aesthetic treatments for men including botox and dermal fillers.
Generally, the only discomfort with injections is a slight sensation from the needle and there are very few after effects.
Anti-ageing injectables are only delivered by a qualified doctor, consultant or nurse prescriber
Safe clinical environment
Natural results
4. Acne Treatments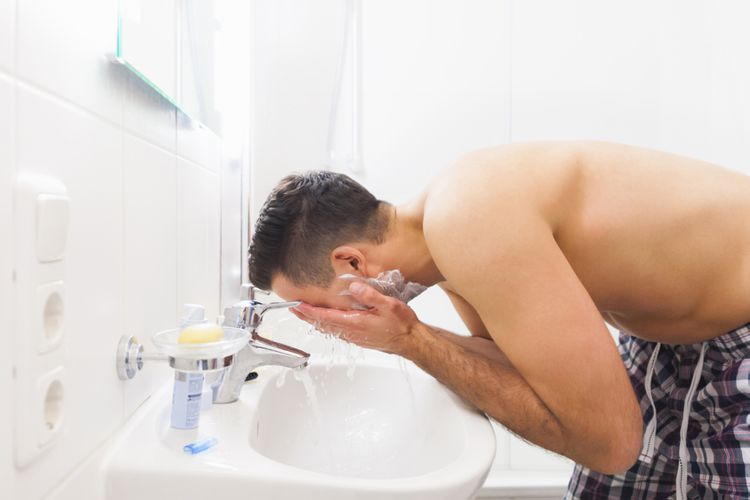 Acne is the number 1 reason people go to a dermatologist. Over 80% of the population suffers from this emotional and frustrating condition. Not just affecting teenagers, adult-onset acne has become much more common, and the sooner the condition is addressed at any age, the better the chance of controlling breakouts and minimizing scarring.
Treating acne can seem complicated, but it's usually fairly straightforward once you identify the causes of your acne and take targeted action to bring them under control. Acne develops when your hair follicles, or pores, become clogged with a mix of sebum and dead skin cells.These clogged pores can form into whiteheads, blackheads or infected forms of acne, such as pimples, nodules and cystic acne.
A variety of different factors play a role in this process, including things like your production of certain hormones, stress and your skin care habits.  For most guys, the right combination of skin care products and a good skin care routine can treat even the toughest, most severe acne breakouts.
At Lavish Wellness & Aesthetics, we can help.
Book a consultation, call us on 302-604-3448 and we'll respond within 24 hours.
..
Related reading