Facial structure, time, repetitive expressions, heritage, sun exposure and other factors are the primary cause of facial wrinkles.
Dermal Injectable Fillers are a great cosmetic option for bothersome facial wrinkles and crease lines. Dermal fillers are injected into the soft tissue which fills in the crease or wrinkle from underneath giving the skin a smoother, fuller, more youthful appearance.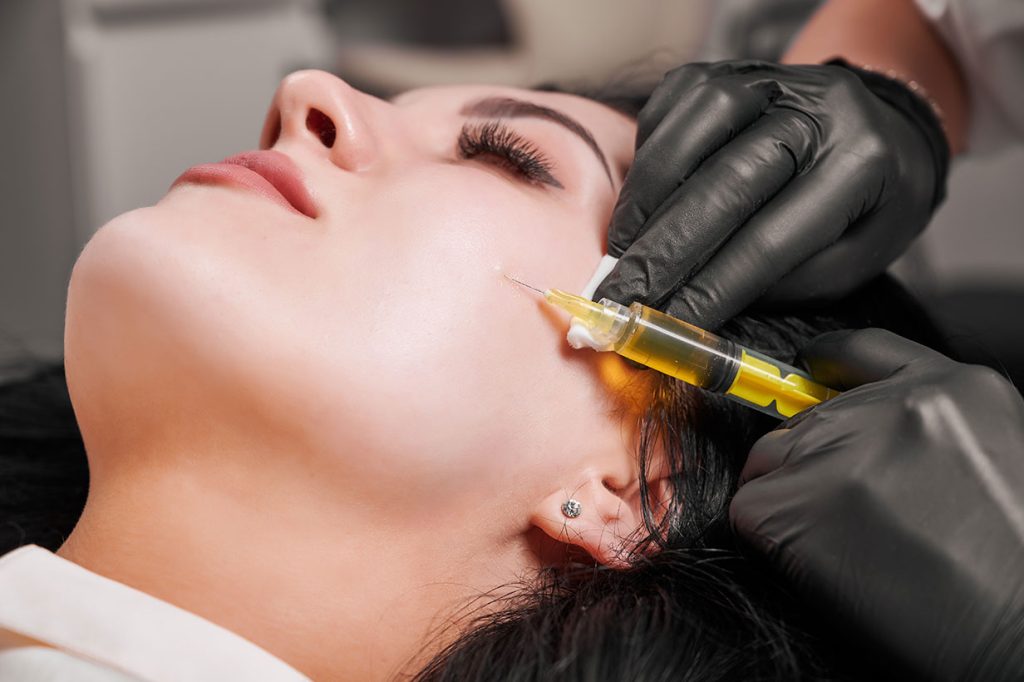 Some Common Facial Wrinkles
Forehead Wrinkles or Worry Lines.
Crow's Feet (around the corner of the eyes)
Marionette Lines (deep vertical lines going up and down on the chin)
Frown Lines (vertical lines on the forehead and between the eyebrows)
Nasolabial Folds or Smile Lines (skin folds on the side of the nose and the corners of the mouth)
How can Dermal Fillers Help?
The materials used in soft-tissue fillers are eventually absorbed by the body so regular treatments are recommended for sustained results. Injectable Dermal Fillers can not offer the same results as a surgical cosmetic procedure, however, they are if you are looking to pause the early signs of aging they are a perfect choice.
Dermal Fillers are a great option for those looking to:
Erase or diminish fine lines and wrinkles
Plump up the cheeks
Plump up the lips or improve the appearance of lines surrounding the mouth
Contour particular areas of the face or around the jawline
Improve the appearance of certain types of scarring
Restore a youthful appearance to the lower eyelid area
Schedule an appointment with us or call 302-604-3448.