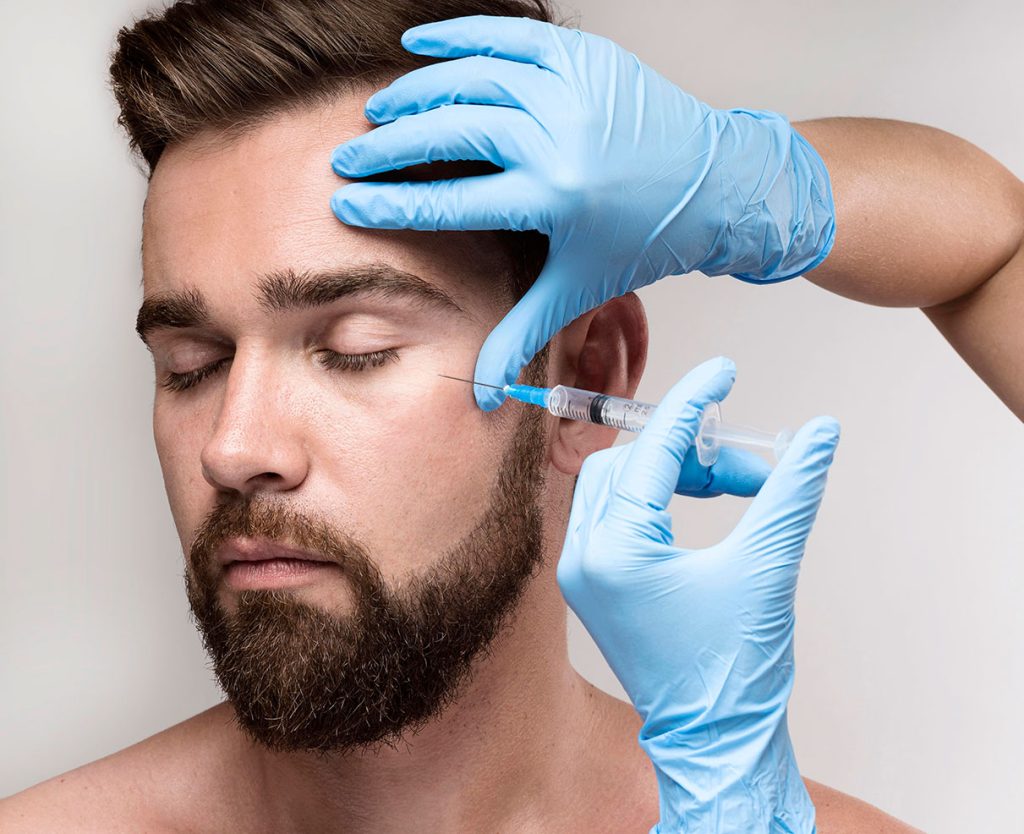 Are you tired of seeing fine lines and wrinkles on your face? Want to achieve a more youthful, rejuvenated appearance? Botox may be the solution for you!
Botox is a popular, non-surgical treatment that can smooth out wrinkles and give you a more youthful, refreshed look. It works by relaxing the muscles that cause wrinkles, giving your skin a smoother, more youthful appearance.
Whether you want to reduce the appearance of wrinkles on your forehead, between your eyebrows, or around your mouth, Botox or Xeomin can help. It's a quick, easy treatment with little downtime, and the results can last for several months.
If you're interested in learning more about Botox and how it can benefit you, contact us today to schedule a consultation. Our experienced team of injectors will answer any questions you may have and help you determine if Botox is right for you. Take the first step towards a more youthful, rejuvenated appearance – contact us today!
Botox Cosmetics and injectables are the perfect solutions to treat and prevent fine lines, wrinkles, and deep facial furrows.
With minimal discomfort, no surgery, and no downtime, our trained aestheticians can help you look better than ever!
In as little as 30 minutes, Botox can:
Relax muscles that cause creases and lines
Fill in wrinkles, scars, and imperfections
Plump cheeks and lips that have lost their fullness
Restore the rested, energetic look of your youth
Botox and Xeomin have been clinically trialed and studied more than Ibuprofen and proven to be safe and effective.
Schedule an appointment or call 302-604-3448.