Primary Care, Wilmington DE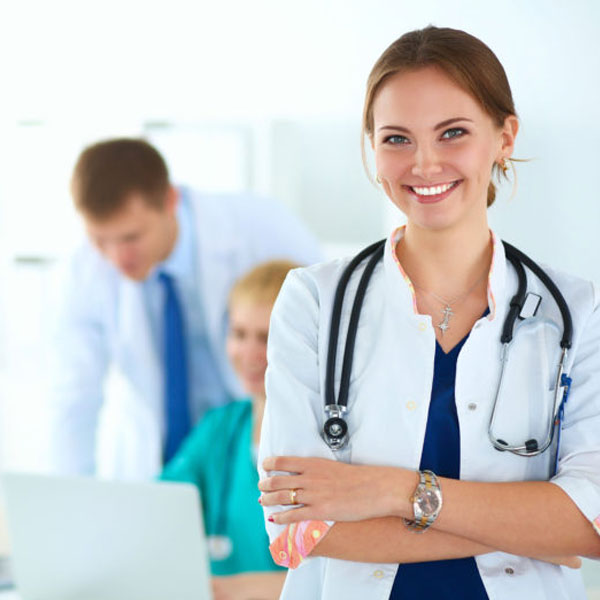 Primary Care services provide the treatments and healthcare essential to help you achieve your best quality of life. At Lavish Wellness & Aesthetics, we have you covered. We offer a full range of care, specializing in hypertension and diabetes management, cholesterol treatment, vitamin deficiencies, guided nutrition plans, and more. Whether it's treating a current condition, diagnosing an unknown issue, call our office to learn more about how our experienced team of healthcare providers can help you live a healthier, happier, and better life.
At Lavish Wellness & Aesthestics, primary care is at the heart of everything we do. Our team of dedicated primary care providers is committed to delivering the highest quality of primary care services to individuals and families. From routine check-ups and screenings to managing chronic conditions and treating illnesses, our primary care team is here to meet all of your healthcare needs.
We understand that finding the right primary care provider is important, which is why we offer flexible scheduling options and a convenient location to make it easy for you to access the care you need. Our advanced technology and electronic medical records system allow for seamless communication with your primary care provider and easy access to your health information.
At Lavish Wellness & Aesthetics, we believe that primary care is the foundation of good health. That's why we are committed to providing you with the best possible primary care services and support to help you achieve and maintain optimal health. We invite you to experience the exceptional primary care services at our practice.
Schedule an appointment with us today and take the first step towards better health.
Preventive care in Primary Care includes your yearly physical. These visits are essential as they catch potential health concerns in early stages.
At Lavish Wellness & Aesthetics, we provide routine preventive services such as annual physical exams, vaccinations and screenings for cancer and much more.
Chronic Disease Management
If you have chronic disease such as heart disease, hypertension, asthma or diabetes, we can help you live a healthy life by designing a comprehensive care plan with your treatment goals, medications, and coordinating services you require. We will Implement evidence-based chronic disease management which can significantly increase control of these disorders and reduce the risk for complications and costs for you. Our team of dedicated professionals who strive to make your experience as comfortable and relaxing as possible.
After hours, you can conveniently visit our urgent care facility here.
Schedule a physical exam with us as we open this december and get 10% off our services with the code or call 302-604-3448.